La Mesa Backflow Services
What Is Backflow Testing?
Backflow testing is a crucial process conducted to ensure the safety of your water supply. It involves evaluating your plumbing system's backflow preventer, a device installed into a plumbing system to prevent water from flowing backward into the clean water supply. This device is essential in preventing potential contamination from pollutants or hazardous substances. The testing ensures the backflow preventer is working optimally, protecting your health and fulfilling local water safety regulations. It's highly recommended that this test is performed annually by certified professionals to maintain the integrity of your water supply.
At Backflow Services, our certified team is dedicated to fulfilling your backflow testing needs in La Mesa with the utmost diligence and expertise. With us, your annual backflow testing becomes a seamless process. Our skilled professionals utilize advanced equipment and in-depth knowledge to ensure your backflow preventers function optimally, safeguarding your water supply from potential contamination. We prioritize your health and compliance with local water safety regulations.
To receive a free estimate on your La Mesa backflow service, call us at (619) 848-6866 today!
Certified & Comprehensive Backflow Solutions in La Mesa
In addition to backflow testing, we also offer a full suite of backflow services—to ensure we are by your side every step of the way.
Our services include:
Backflow installation and replacement: This involves setting up a new backflow prevention device in your plumbing system or replacing an existing one that is faulty or no longer effective. This crucial process ensures your water supply is well-protected against potential contaminants, preserving its safety and compliance with local water regulations.
Backflow testing: Testing involve thorough examination of your backflow prevention device to ensure its optimal performance in protecting your water supply from contamination. With our certified professionals and advanced equipment, we ensure comprehensive testing that adheres to local water safety regulations, safeguarding your health and peace of mind.
Backflow repairs: Our repair services are designed to swiftly address any malfunctions or damages in your backflow preventer. Our certified professionals leverage our vast experience and advanced tools to deliver efficient, reliable repairs, ensuring your water supply remains secure and in compliance with local regulations.
Backflow rental: Our backflow preventer rental services can accommodate your temporary water supply protection needs. Experience hassle-free rental of top-quality, thoroughly inspected backflow preventers that ensure a safe and compliant water supply.
Cross-connection surveys: We also offer comprehensive cross-connection surveys to identify any potential points in your plumbing system where drinking water could potentially come into contact with non-potable sources. Our dedicated team meticulously inspects and maps your water system, ensuring all cross-connections are properly safeguarded with backflow preventers, thereby maintaining the purity and safety of your water supply.
Backflow protection: Backflow protection services entail a comprehensive suite of solutions, that are customized to your property's unique needs. This crucial service goes beyond annual testing to ensure the safety and integrity of your water supply, preserving its compliance with local regulations and safeguarding your health from potential contamination.
Call our team at (619) 848-6866 to schedule an appointment for your La Mesa backflow services today. We offer free estimates!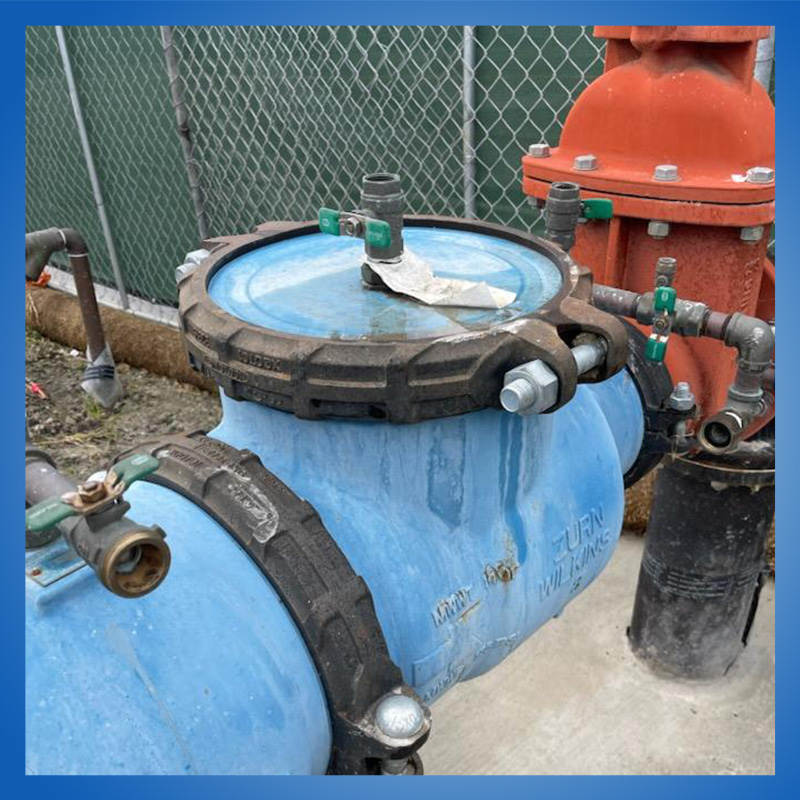 Need As
We Serve
Airports

Attractions

Condos

Hospitals

HOAs

Hotels

Malls

Military Bases

Private Residences

Restaurants

Schools

Shopping Centers

Theme Parks

Water Agencies

& More!